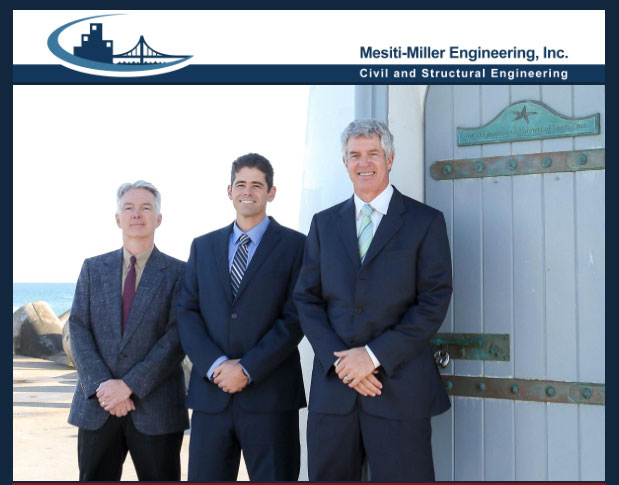 Civil and Structural Engineering firm MME (MME) is pleased to announce the appointment of Dale Hendsbee and Rodney Cahill to Firm Principals.
The appointments reflect the transition to new firm ownership by Hendsbee and Cahill and the retirement of Mark Mesiti-Miller.
Dale Hendsbee joined the company in 1996 and has been the driving force behind the development of MME into the region's premiere structural engineering practice.
Rodney Cahill has served as a key MME leader since he joined the company in 2008. He was named Senior Civil Engineer in 2009 and has spearheaded growth in public works, water, and transportation capabilities.
"We would like to thank Mark Mesiti-Miller for his 27 years of service to this company, our community and his employees" said Hendsbee. "We look forward to building on MME's firm foundation of providing leading professional engineering expertise and responsive client service." said Cahill.
For more about MME, Dale and Rodney, please visit us at m-me.com