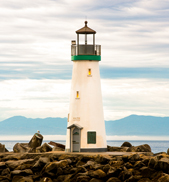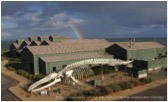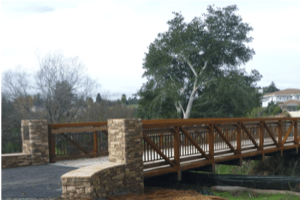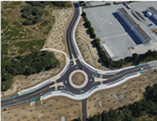 Firm Qualifications
MME was established over 30 years ago to provide professional civil and structural engineering services to both public and private sector clients in the central California area. Our clients generally include cities, counties, districts, and other municipal entities; universities and schools; architects, other engineers, owners, developers, contractors, and members of the general public.
The practice is generally directed toward the civil and structural design of buildings, bridges, retaining walls, and near shore marine facilities and associated site improvements, such as grading and drainage, parking facilities, street improvements, water and sewer systems and utility service extensions.
Our expertise lies in the following areas:
Storm water and sewer systems
Retaining walls
Slope Stability and Repairs
Site planning and improvements
Vehicular and pedestrian bridges
Streets, intersections and roadways
Utility system extensions
Building structural systems
Structural retrofits and repairs
Trails, greenways, and bikeways
Schools, parks and other public works
Water Systems and Tanks
Dale Hendsbee, S.E and Rodney Cahill, C.E. direct a talented staff of licensed civil and structural engineers, engineers-in-training and administrative personnel.
Our firm is pleased to offer a full range of professional engineering services, including project planning and feasibility studies, conceptual design, design development, construction document preparation, construction phase services and forensic studies and investigations. Depending on client needs, we can function as a consultant to the project team or as the project prime professional responsible for selection and management of the design team.
State of California Certified Small Business (SB/Micro) Supplier ID #4797.
We are committed to maintaining state-of-the-art professionalism in our practice of engineering. Our engineers use the latest design technology and we continually update our extensive library of codes, design manuals and portfolio of specialized engineering analysis software. Continued education remains an ongoing endeavor to stay current in our industry and performing at our highest level.
In support of our commitment to provide excellent service we carry Professional Liability insurance (errors and omissions) with limits of $2,000,000 per claim and $2,000,000 in the aggregate. We also carry General Liability, Automobile Liability, Worker's Compensation and Employer's Liability insurance policies in the amount of $1,000,000 each.
MME is absolutely dedicated to providing quality in the constructed project. This philosophy demands high standards of professional service, responsibility to client needs, timeliness, efficiency and pride of workmanship. We are focused on adding value to the project. Accordingly, it is essential to explore several solutions to any given design challenge. Only then can the ideal, and often unique, solution be selected. The benefits of our thorough and pro-active approach to design results in projects with superior performance, enhanced durability, maximum cost-effectiveness and more uniform levels of safety that serve our clients well for years to come.