Projects Available For Download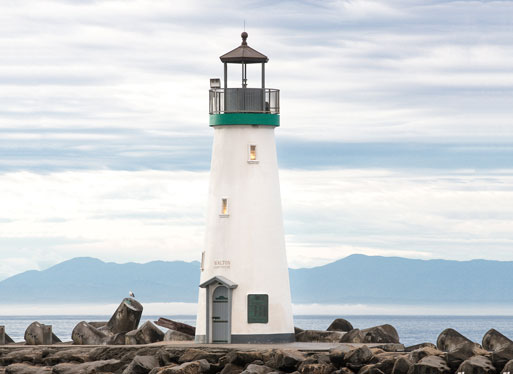 MME was selected to replace the existing steel "aid to navigation" structure with a new lighthouse of classic design. The primary objective: to design an aesthetically pleasing, yet economical, structure able to safely withstand repeated attack by large magnitude ocean waves and debris impacts while minimizing impact on the COE's jetty structure.
MME WAS HONORED WITH THESE AWARDS FOR THE LIGHTHOUSE PROJECT
2002 SEAONC Excellence in Structural Engineering Award
2003 CELSOC Engineering Excellence Honor Award
2003 ACEC National Recognition Award

I have had the pleasure to work with MME over the course of my practice in Santa Cruz of more than 30 years. I have worked with many great engineering companies but they are at the top of my list for high professional standards and a keen awareness of the art of engineering judgment and the science of precise analysis. Please see the vast list of projects they have completed that have withstood the test of time and an active seismic zone.
Dennis Diego
Architect AIA