Projects Available For Download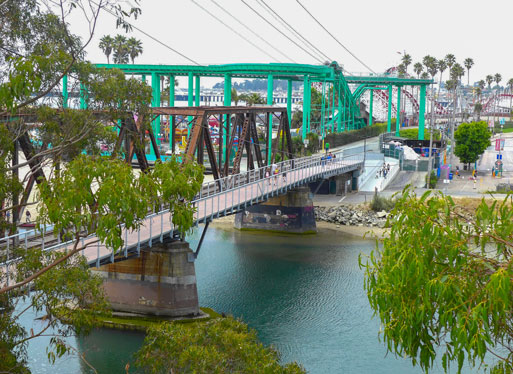 The City of Santa Cruz contracted MME to design a replacement pathway on the San Lorenzo Trestle. The project replaces the 4-foot wide walkway with a new 10-foot wide multi-use path.
The Land Trust of Santa Cruz County helped fund a study proving the pathway could be widened without rebuilding the bridge in its entirety, a discovery that saved the City millions of dollars.
The new wider path is the first part of the 32 mile long Rail Trail described in the Monterey Bay Sanctuary Scenic Trail Master Plan to be constructed. This segment will provide the most direct pedestrian and bicycle access between the Seabright neighborhood and the Santa Cruz Beach Boardwalk area, the Riverwalk levee path and downtown Santa Cruz.