Public Art, Sculptures, & Fountains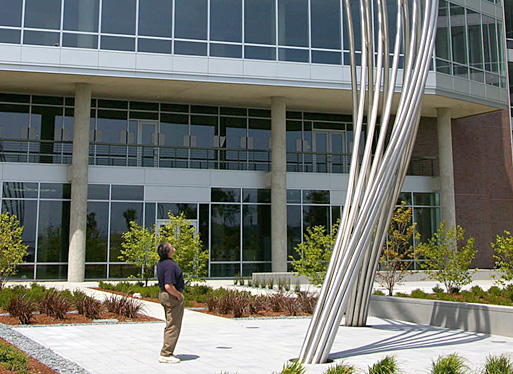 MME was approached by the sculpture artist Richard Deutsch with a challenge: take his form and make it structurally possible. MME's primary objective was to analyze and design the sculpture for the inherent wind and seismic loads while minimizing the diameter of the stainless steel pipe members to retain the sculptures slenderness and translucency.
I am thoroughly impressed by the detail and professionalism demonstrated.
Jack Headley